Course details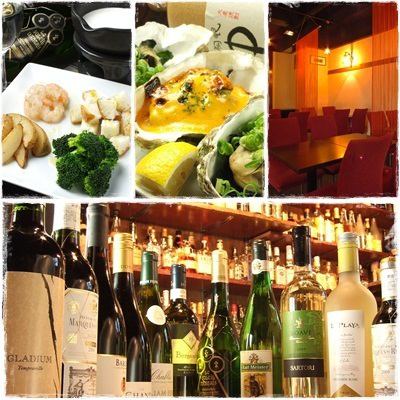 From 20 people 【Second wedding party chartered course】 3000 yen (4 items) 2 hours all-you-can-drink ★ with bouquet present!
3000 yen
As it is a private limited course, coupon use, credit card can not be used.
4items

25persons

-

All-you-can-drink available

All-you-can-eat all-you-can-eat menu for 2 hours (Lo 15 minutes ago)
10 minutes walk from Shinkansen exit.4 dishes 2 hours all-you-can-drink all-you-can-eat shop, and everyone who enjoys a game ★ There is also a course of 3500 yen slowly for 3 hours.
Course menu
◆ Caesar salad of raw ham and avocado
Edamame
◆ Spanish-style omelette
◆ 4 types of cheese pizza
Plus grooms, brides presents bouquets from our shop!
All-you-can-drink menu
·draft beer
・ Draft beer / Peach beer / Cassis beer / Shandigafu
·wine
・ Glass wine (red and white) / Spritzer / Kiel
・ Shochu shochu Black Kirishima barley shochu Nikaido
· Rock / Water split / Hot water split / Soda split
Minami Takashi 梅 酒
· Rock / water split / soda crack / hot water split
・ Suntory Tris Extra
· Rock / Water split / Highball
·Cocktail
・ Jin tonic / Jin bag / cassis orange / cassis oolong / fuzzy nable / foliage forest / lamb cork / bull dock / mos commural / whiskey cork / peach fizz / tequila tonic / tequila sunrise / orange blossom
·Soft drink
· Orange juice / grapefruit juice / oolong tea / cola / ginger ale
Reservation deadline

2 days before the desired store date until 23 o'clock
Available days for reservation

Monday - Sunday - Public holidays - Holidays
2019/06/03 update